If your only knowledge of the Duggar family is through watching their television special "14 Kids and Pregnant Again!" (2004), or their series "19 Kids and Counting" (formerly "17 Kids and Counting," 2008-2015) and "Counting On" (2015-2021), you may see the large brood as a wholesome, quirky family just like yours that just happens to be larger than most. This is certainly how TLC, the network which catapulted the family to fame through its multiple Duggar-centered reality TV projects, has framed them.
It's an image that served the interests of the Duggars, who viewed their participation in the reality shows as a ministry and hoped to popularize their fundamentalist evangelical lifestyle. But molestation and assault allegations, along with charges of obtaining child sex abuse materials, against eldest son Josh Duggar ultimately proved the image was false all along.
Of course you would know this already if you were fluent in the strain of evangelicalism the Duggars propagate. They're followers of the "Quiverfull" movement, a racist pronatalist movement that preaches eschewing all forms of contraception or family planning, strict adherence to traditional gender roles, and wifely submission in heterosexual marriage. While the Duggars dispute that they follow Quiverfull teachings, their assertion is only true in the sense that in-group members do not generally use the term Quiverfull to self-identify because it is associated with extremism. Although the word was coined partly as a result of proponent Mary Pride's interpretation of a Bible verse in her 1985 founding text The Way Home, Quiverfull is today a term mainly used by outsiders to describe the lifestyle the Duggars proudly follow.
Like Pride, the Duggars take inspiration from Psalm 127, verses 3-5 of the King James Version; the Duggar preferred translation, which state:
"Lo, children are an heritage of the LORD: and the fruit of the womb is his reward.

As arrows are in the hand of a mighty man; so are children of thy youth.

Happy is the man that hath his quiver full of them: they shall not be ashamed, but they shall speak with the enemies in the gate"
As Pride (and the Duggars) see it, the text suggests that children are God's way of blessing a faithful man. Not only this, but analogized as arrows, children raised in evangelical Christian homes are conceived as literal weapons of righteousness in the culture wars to come.
---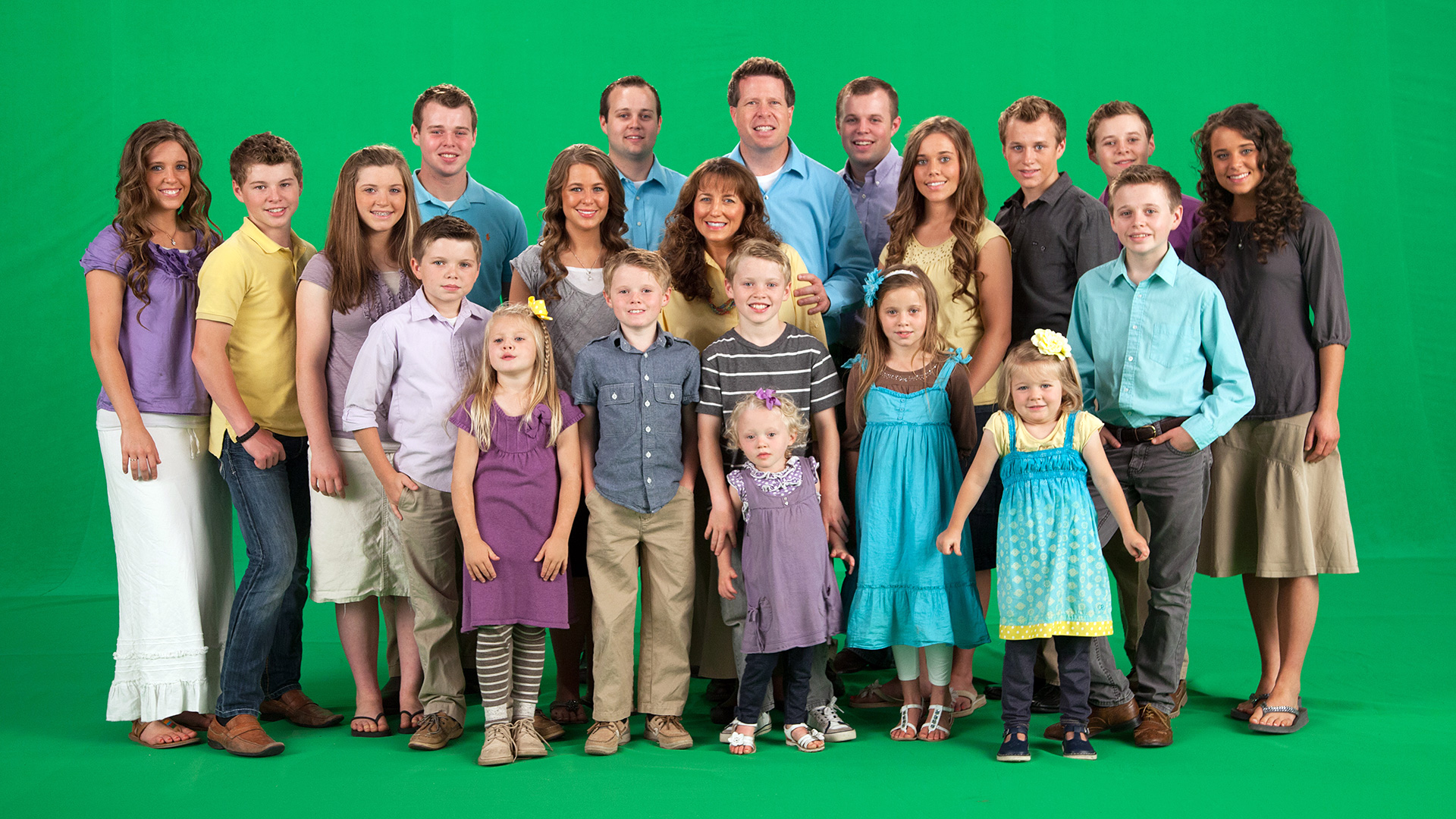 The Duggars were never strangers to the culture wars of course, as Michelle Duggar's transphobic robo calls in Arkansas, as well as Josh Duggar's short-lived employ with the anti-gay hate group Family Research Council, made plain.
Dovetailing as it does with the "tradwife" natalism of the contemporary far-right, Quiverfull frequently devolves into overt racism as members bemoan white Christians losing a demographic race with non-white non-evangelicals. As Quiverfull leader Nancy Campbell put it last year in a statement that echoed the concerns of the neo-Nazi far right:
"Demography is the key factor. If you are not able to maintain yourself biologically, how do you expect to maintain yourself economically, politically and militarily? It's impossible. The answer of letting people from other countries come in…that could be an economic solution, but it's not a solution [to] your real sickness, that you are not able to maintain your own civilization."
In practice, the Quiverfull movement is disjointed and diffuse, with no overarching structure governing its adherents. It arose out of the Christian homeschooling movement, in which the Duggars are major stars, and it remains popular with evangelical homeschoolers today. Within the world of Christian homeschooling, varying extremist beliefs, theologies and organizations compete for influence under the rubric of Christian patriarchy and evangelical conservatism. Though the Duggars dabble widely in the movement, I'll highlight three major affiliations which position the Duggars on the more extreme end of an already fringe movement – and which may shed some light on the family's history of permissiveness regarding their eldest son's crimes.
First, on their website, the Duggars self-identify as Independent Fundamental Baptists, or IFB. This means they are Baptists who believe that the already deeply conservative Southern Baptist Convention does not go far enough in asserting Biblical literalism and enforcing patriarchy. A 2018 investigation into the IFB by the Fort Worth Star-Telegram uncovered 412 abuse allegations dating as far back as the 1970s, including 168 church leaders accused of child sexual abuse. The investigation paints a picture of a church in which strict patriarchal teaching too often makes men and boys untouchable, while women and girls are left vulnerable to abusers in their midst.
In 2002, when Josh Duggar was 14 years old, he confessed to molesting several of his sisters, along with one other young girl. Rather than securing treatment for him with medical professionals specializing in teen sexual abuse offenders, his father, Jim Bob, sent Josh to a work camp run by the Advanced Training Institute, or ATI, a far-right evangelical homeschooling organization helmed by serial sexual abuser Bill Gothard. This ensured he would never face accountability, access meaningful counseling or learn to control his worst impulses.
Which brings us to the second fringe association the Duggars maintain: evangelist Bill Gothard and his former organizations. In 2014, allegations of sexual abuse against Gothard began to emerge, culminating in accusations by at least 18 women, some of whom recounted being abused while they were minor teens. Although this forced Gothard to resign formally, ATI and its more public-facing seminar factory, called the Institute in Basic Life Principles (IBLP), continued to promote the same teachings he popularized over his many decades as an evangelist.
These teachings include materials about child sexual abuse which shift blame from the abuser to victims. One such publication, made public in 2016 by Homeschoolers Anonymous, is titled, "Why Did God Allow a Four-Year-Old Boy to Be Molested by a Fifteen-Year-Old Neighbor?" The pamphlet lays out 10 different reasons for why the four-year-old victim is partially to blame for his abuse, including failure to "cry out for help," failure to understand that his body belongs to God and failure to grasp God's "hatred of sodomy."
Failure to cry out alone requires penance: "It would therefore be important for your son to confess his failure to do this and ask God to forgive him." Whereas responsible and informed material about this topic stresses that victims of sexual abuse are never to blame, this pamphlet provides justification for abuse that forces victims to take part in repentance for the abuser's crime. It reads as a document that an abuser would write to justify his own crimes, and possibly even to facilitate abuse within the organizations he built. Given the litany of accusations against Bill Gothard, this framing isn't hypothetical.
Finally, the Duggars are proponents of the controversial child-rearing manual To Train Up a Child, written by evangelical homeschooling proponents Michael and Debi Pearl. The Duggars have frequently cited the book as a positive influence in their lives, and openly practiced blanket training on their shows. Blanket training is itself a Pearl technique in which a toy is placed just out of reach of a baby. The baby is placed on a blanket, and then swatted every time she reaches for the toy.
The book is widely regarded as a child abuse manual. In fact, the evangelical parents of both Lydia Schatz and Hana Williams drew from the book's teachings when they murdered their girls in the course of brutal, shocking abuses. Popular within the Christian homeschooling movement, the book teaches an authoritarian form of child discipline in which infants as young as six months old experience corporal punishment and children are trained to obey without question.
It's clear that the Duggar family are not a wholesome example of a fun, alternative lifestyle, but proponents of a dangerous authoritarian movement that protects abusers and harms children. While Josh Duggar is wholly responsible for his crimes, it is also true that he was raised in a movement that encourages and enables abuse, and then does nothing to address the myriad resultant harms which inevitably occur. While it has existed at least since the 1980s, Quiverfull dovetails seamlessly with the resurgent far-right in the United States in its natalism, white supremacy, and rejection of pluralism.
​​It's easy to understand the motivation a network like TLC had for keeping the Duggars on television for so long: The logistics of raising so many children made compelling reality TV. Family members were superficially charismatic and compelling in ways that drew audiences in. That's why the show spawned a successful spinoff about a mega-family in the Duggars' inner circle called "Bringing Up Bates," now a popular program on gospel channel UPtv. But casting these families as moral, upright citizens just doing their best represents a fundamental failure to contextualize what is really happening in Quiverfull and in the larger far-right Christian movements.
As the FBI prepared its case against Josh Duggar, brothers Lawson and Trace Bates of "Bringing Up Bates" participated in the Donald Trump rally which culminated in the January 6 insurrection at the United States Capitol Building. Although they deny participating in the violence at the Capitol, they do not dispute their involvement in the "Stop the Steal" movement to subvert American democracy. It's clear that neither family is appropriate material for wholesome family programming.
The fact of the matter is that entertainment networks like TLC that traffic in fun reality television are out of their depth when it comes to contextualizing today's evangelicalism and its convergence with the far-right. Whether as a result of illiteracy in the American Christian Right in the case of TLC or outright support for its message when it comes to UPtv, these shows are propaganda that serves the interests of far-right elements in American evangelicalism.
TLC eventually cancelled its most recent iteration of the Duggars' saga, "Counting On," last month, but the damage the network caused by helping normalize this theocratic, fascist fringe can't be undone.